News From Croni
Here you can read about news and event participation from Croni
New international distributor of Croni mini loader
We can welcome our new dealer in Slovakia – OKSK. The dealer will sell mini loaders and associated attachments in their machinery trade in Slovakia. In addition, he will be able to service Croni mini loaders in Slovakia, so they can help ensure that all Croni mini loaders always run their best. OKSK is a machine dealer with a focus on agriculture. We look forward to good cooperation and an exciting new market in Slovakia.
You can see more about our new dealer on their Slovak website: https://www.oksk.sk/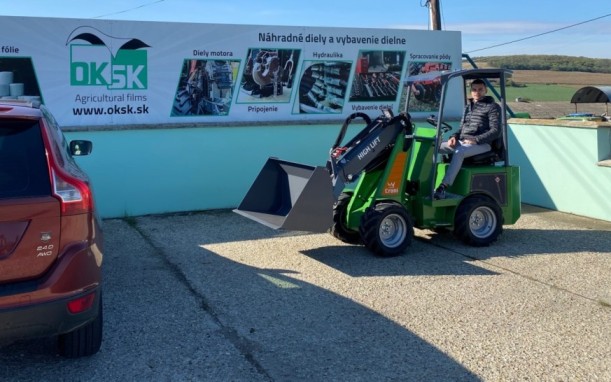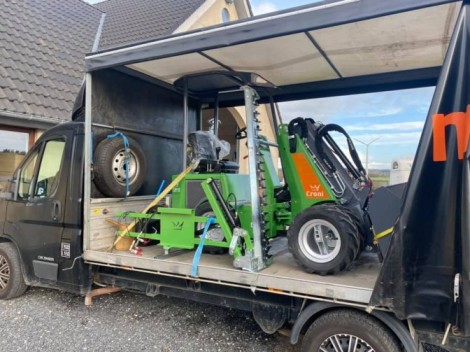 New customer of Croni mini loader
There has now been another happy customer who has become the owner of our mini loader. This time it is a carpenter on Fyn who has bought our mini loader through a dealer.
This is a sign that the mini loader can be used for several different professional groups. The machine is equipped with different tools to suit what the customer needs.
We are happy and proud every time we get a new customer, and this always makes it extra exciting when we see how many places the mini loader can be used.
Production during the corona situation
Despite the situation with Covid-19, it has been possible to maintain our production of mini loaders. We have had severeal orders both national and international, where it has been possible to produce the mini loaders that has been ordered. All models and attachments has been delivered to our customers, with very few delays in the delivery.
We have at Croni taking the necessary conditions in use as the authorities has recommended. That means our contact with customers, delivery and acquisition of components has been handled with the conditions it has required.
The mini loaders is being producet and are just as effective as they are used to. That is why we are still accepting all orders as we would have done under normal circumstances. It means that if you need a mini loader or a demonstration of the products, we will with the corona related conditions, demonstrate and show you the product, and produce the mini loader for you.
Contact us