Find your local dealer of mini loaders
Here you can find your local dealer:
Dealers of Croni
You can here on the page see the dealers, that we have a cooperation with. You can at our dealers find Croni mini loaders and attachments. At our dealers you can get counseling about the use of our mini loader, so that you can get the best machine and attachments that fits you. We have a close cooperation with our dealers, so we are sure that the quality is always the best.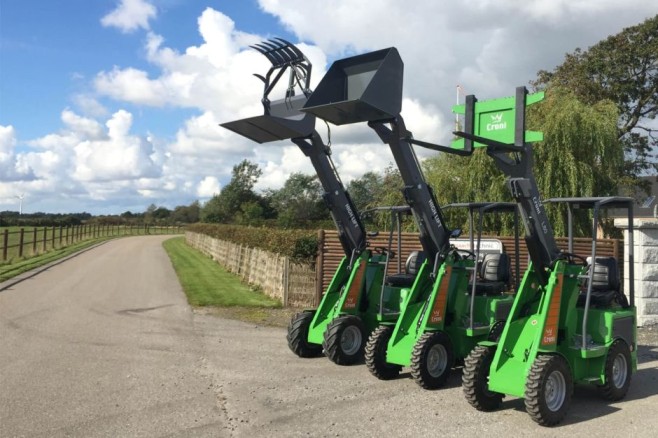 At Croni we offer you a mini loader that fits exactly the tasks you need to get done. The mini loader is designed to be a long term solution, which is why it is produced in 100% steel. This also means that the machine requires minimum maintenance.
The mini loader is user friendly, and is very easy to use. You can easily switch between attachments during the day, so your work gets a lot easier. The attachments makes you able to handle your tasks in the best way possible, and always gives you a nice result.
The mini loader that fits your needs
We have much experience with our mini loader in many different industries. We experience our customers gets their job done easier with the use of our mini loader. The machine is designed so it has a width on 78 cm, which makes it able to go through regular doors.
The mini loader gives a nice result everytime it is getting used, when it is attached with the right tools. The attachments fits exactly the tasks you need the mini loader to do, and is easy to attach and detach.
In need for information?
Then do not hesitate to contact us. We always want to answer your questions, or give you advice about mini loaders on how to use them. We will through a dialog find the best solution for you, so you can get the best Croni mini loader.
Are you considering becoming a dealer yourself? Then contact us through e-mail or by phone, then we are ready for a conversation about how we can cooperate.
Contact us