Mini loader
Strong and flexible machine that helps you with all your tasks.
Read all about Croni mini loaders. We can offer three different models of mini loaders, L-80, LH-80 and LH-10. Below you can read all about our mini loaders, and why it is perfectly suitable for your specific work tasks!
Our models
Attachments
The mini loader from Croni has a compact and solid design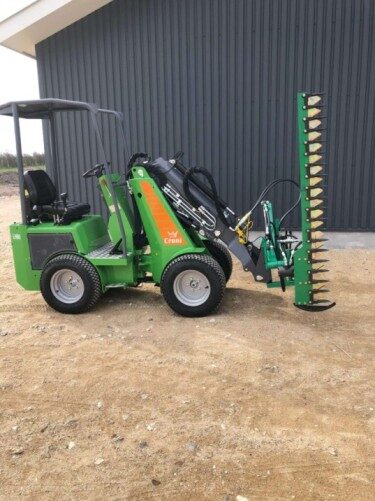 The Croni mini loader is with its size only 78-95 cm in width, the size gives the mini loader an advantage as it can make it through even normal sized doors. The mini loader, can be used almost everywhere because of its compact size.
The Croni mini loader is designed so it is easy to handle. The mini loader and the many attachments that we offer, are easy to use for everyone.
Even though that the all the models of mini loaders from Croni are designed to be compact, the machine is as strong as bigger machines. This is made possible with the perfect balance of the weight of the mini loader, and with the strong motor from Kubota.
The mini loader can be attached with several attachments from Croni such as a pallet fork, so that you can do every task that is needed with the mini loader from Croni.
Why a mini loader from Croni?
A mini loader from Croni is developed to be functional in small areas. With its width on 78-95 cm, it can come around anywhere.
While the mini loader from Croni has a compact size, it is designed to perform just as well as bigger machines. This means that the functionality of the mini loader does not compromise. It can, despite of its size, easily lift heavy objects during your tasks.
Our mini loader is produced in 100% steel, which means the machine is solid and only requires a minimum of maintenance. Furthermore the mini loader is designed to be a reliable tool and easy to operate.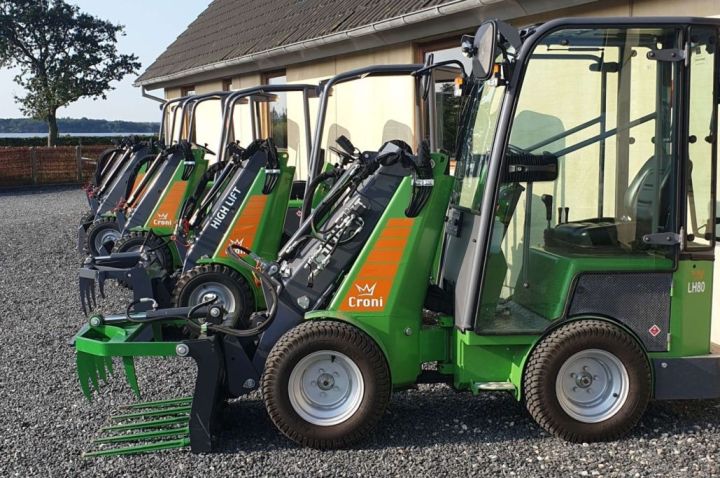 Overview of mini loader models from Croni:
Here you can se the different models we can offer you from Croni. The machines are designed to be compact and strong. The mini loader can with its 78 cm get through common doors, and crack in the middle, which makes it easy to come around even sharp corners. The machine is equipped with a motor from Kubota, which makes it a strong machine, despite its size.
Customize your mini loader
At Croni we have a wide range of attachments, that can be used to customize your mini loader so it fits exactly the tasks you need to be done. Our many years of experience within different industries such as farming, has made us able to design a variety of attachments that can be perfectly fitted onto the Croni mini loaders.
We can offer attachments that fits within many industries. The attachments is attached in the front of the mini loader, and is easy attach and detach. This makes it easy to operate, which will make you save time and energy, so you can do more tasks during your day.
The attachments is designed and built to be solid and stable, so it can handle heavy tasks and tasks on hard surfaces. This means that our attachments does not require much maintenance, which is why it is a stable solution for your tasks.
Attachments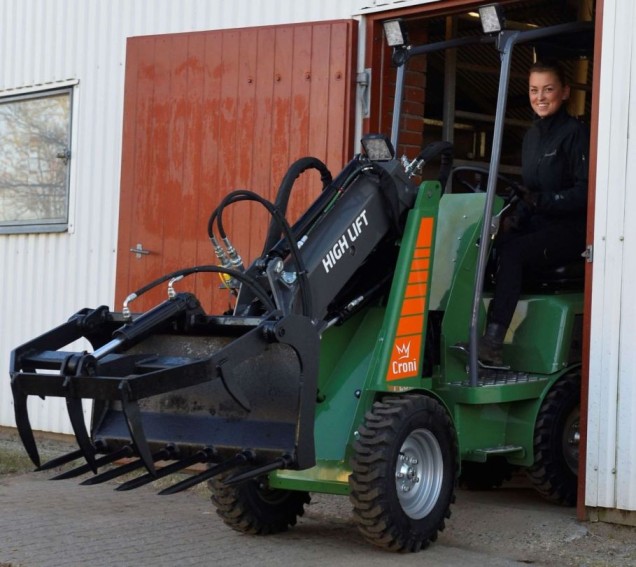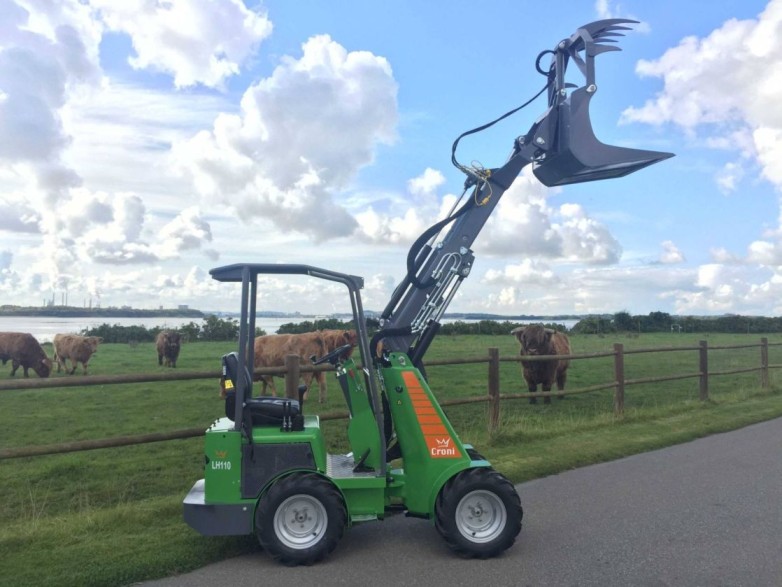 If you have any further questions about our models of mini loaders. Then please do contact us, we are always ready at Croni to give you the best guidance and advice in your industry and how you can benefit from the mini loaders, that Croni offers.
Our great experience with mini loaders within many industries, makes us able to give you the best guidance about choice of mini loader and attachments. Furthermore we provide service on all Croni mini loaders to secure the quality of the products.
Contact us and let us have a conversation about your needs, and we will together find the solution that fits your needs.
Contact us
We have different dealers of our mini loader, where you can see the products and get guidance about the use of it. We have togehter with our dealers, a great cooperation, so we can secure the quality of our products.
Are you considering being a dealer of Croni mini loaders? Then we would like to hear from you. We are always looking for good dealers around the world, and appreciate a good cooperation. Contact us by mail or phone, and let us dicuss how we can cooperate together.